History
Hayva products (former Palizar) entered the market in 1998 by offering packaged Iranian quinoa, and as soon as it arrived, it was able to attract the attention of a large number of customers due to its high quality and reasonable price. Due to the familiarity with the stages of agriculture and the processing of agricultural products (the profession of ancestors) with the aim of improving the quality of agricultural products and keeping the minimum price, the managers of Hayva Company were able to produce in a short period of time by passing new training courses or setting up and importing advanced devices. Produce quinoa for the first time in Iran and present it to the market. It should be noted that the devices and technology for the production of some products, such as quinoa, are exclusively in the hands of Hayva .
One of Hayva 's honors is getting the first and only green apple certificate of health from the Iranian Food and Drug Organization for Iranian quinoa. Roasted quinoa, quinoa puff, quinoa flour and bran, protein nuts and fat-burning nuts, quinoa cake and pancake powder, quinoa chocolate. It is one of the products that Hiva brand introduced to the market with its innovative and advanced technology.
Hiva company improved its sales rank by innovating in quinoa packaging and quinoa products. What has made Hiva sustainable is the stability of quality, reasonable price and freshness of the products.
In this period, Hayva is trying to develop a culture of healthy eating and healthy nutrition in the society more than in the past by developing the production and entrepreneurship team and relying on knowledge and technology and looking at the horizons of development and progress.
Today, the name (Hayva) brings health and vitality to the consumers, and its reputation is the result of the perseverance of the young and creative team and students.
Our mission
We are trying to develop and increase Iranian quinoa products, in accordance with the dignity of the consumer and in quality packaging and by using the power, creativity and perseverance of the youth, using the highest quality Iranian raw materials possible, the best and with Provide the highest quality agricultural products.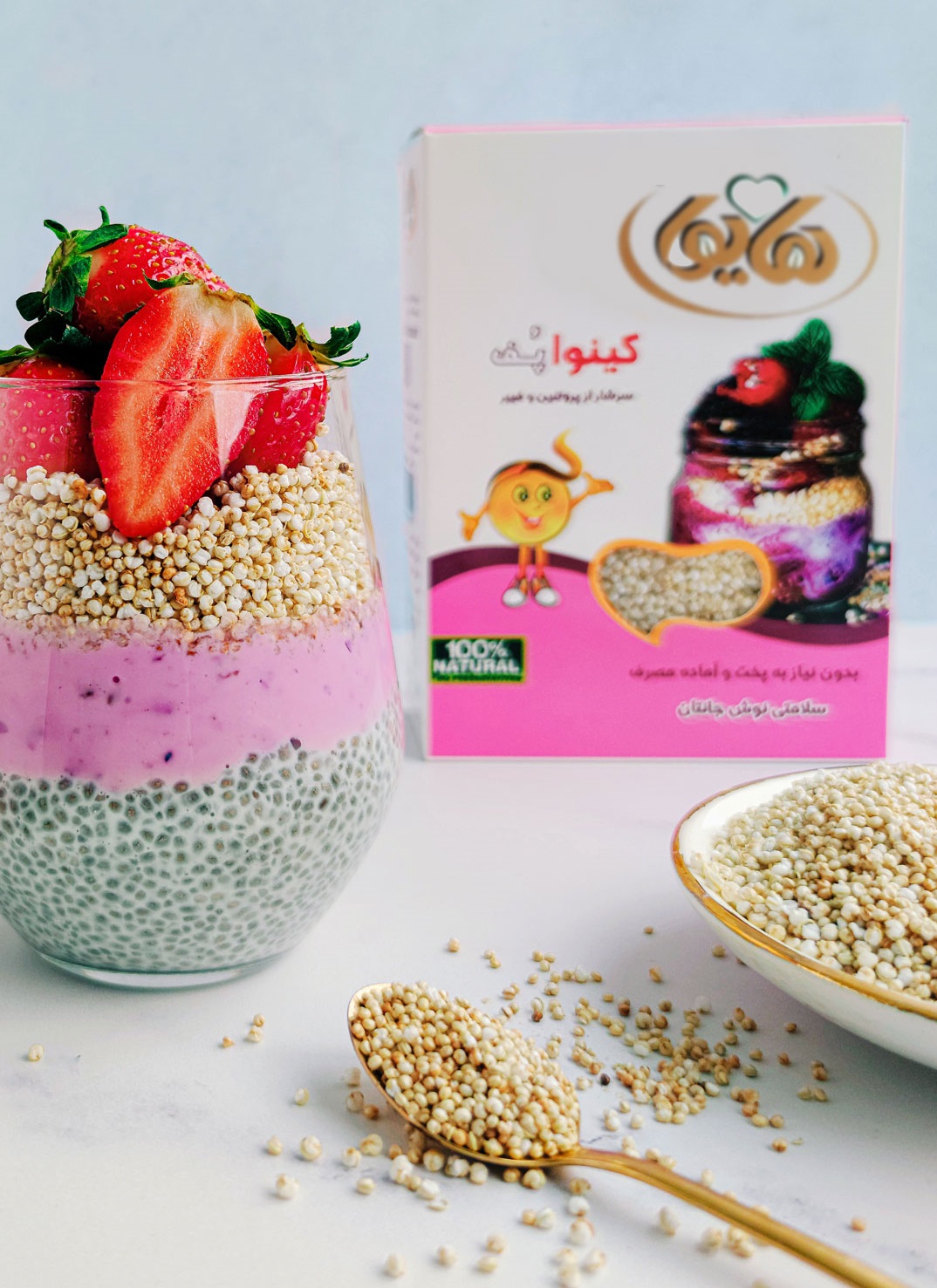 vision
Our goal is to make the country free from the import of agricultural products that can be cultivated in Iran, and activity in global markets is included in our plans.
It is hoped that with the grace of God and the support of our dear customers, we can have a worthy and successful activity, while respecting the environment, in this field and be the most popular brand in the food industry.